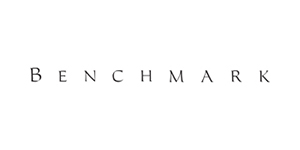 Benchmark
Manufacturing beautiful bridal jewelry for over 40 years, Benchmark utilizes the finest skilled craftsmen and state of the art technology to create beautiful wedding rings in gold, palladium, and platinum. Proudly manufactured in the U.S.A., each Benchmark ring is carefully crafted and undergoes a 6 step quality control process to ensure that your wedding ring will last for generations.
Browse our Benchmark products View all

→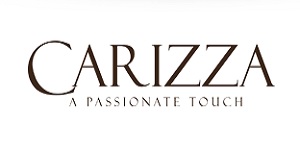 Carizza
Carizza features some of the most intricate pieces from our diamond bridal collection. Every piece is masterfully handcrafted and embodies a sense of artistic expression that is sure to excite even the most discerning clientele. Each Carizza design is available in a select choice of precious metals.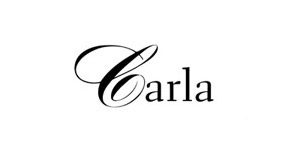 Carla Corporation
In 1947, Nicholas DeCristofaro Sr., a hard working tool maker by trade, decided to venture into the jewelry industry. In 1965, he founded the Carla Corporation. Nicholas, along with his son-in-law Ralph V. Fleming Jr., built a dynamic precious metal jewelry manufacturing business. Today, his grandsons, Ralph V. Fleming III and Brian Fleming carry on his legacy.
Browse our Carla Corporation products View all

→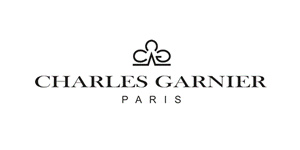 Charles Garnier Paris
Discreet luxury, seduction and purity of lines are the characteristics of all Charles Garnier creations. Plain or exuberant hoops, romantic medals, audacious pendants, hearts, stars, water drops, or geometrical shapes - the creators of these wonders have been surprising us year after year by presenting collections that propose eternal classic as well as the most avant-garde pieces.
Browse our Charles Garnier Paris products View all

→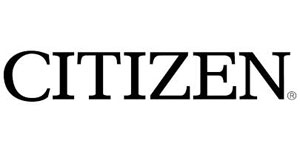 Citizen
Celebrating 100 years, CITIZEN, a pioneer in watchmaking and innovative technology, promotes excellence and creativity with a deep-rooted respect for craftsmanship. CITIZEN advocates 'Better Starts Now,' searching for and accomplishing goals that better our lives. In this respect, CITIZEN aligns with organizations and personalities that reflect the values of the brand including the Citizen Naismith Trophy, National Merit Scholarship and Good360. As a 'citizen of the world' we bear the responsibility to help cultivate positive change and on-going evolution to our craft. For over 40...
Browse our Citizen products View all

→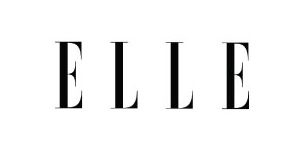 ELLE
Like the pages of ELLE Magazine, ELLE Jewelry evolves from season to season, as colors and fashion trends change for a look that is chic, modern and bold. ELLE Jewelry fuses fashion with high-polished 925 rhodium-plated sterling silver and the highest quality gemstones. Look for the genuine ruby logo on each piece of ELLE Jewelry which represents a woman's inner strength and beauty. ELLE Jewelry designs are contemporary yet timeless, an excellent accessory to current fashion and classic wear.
Browse our ELLE products View all

→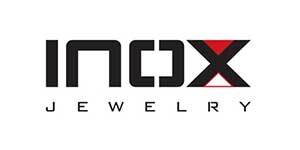 INOX
INOX Jewelry is a collection of over 2000+ different stainless steel and titanium jewelry for both men and women. INOX designs range from classic to contemporary, to edgy and urban - with a large variety of unique designs and affordable price points that can appeal to almost any customer base around the world.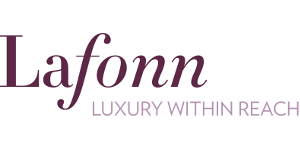 Lafonn
Lafonn offers extravagant handcrafted designs in sterling silver, handset with the world's finest simulated diamonds. Unsurpassed quality and dazzling perfection are the foundation of Lafonn's brilliance and fire. As a design house and manufacturer with over 30 years of experience in the art of fine jewelry, Lafonn is proud to offer our collection of couture sterling silver jewelry. The moment you touch and handle our jewelry, you will experience the difference. Lafonn products give the opportunity to own a beautiful, well made piece of jewelry at a price that is within reach.

Browse our Lafonn products View all

→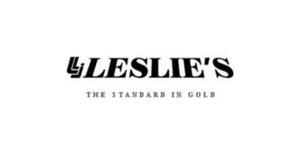 Leslie's
Experience the Italian artistry and craftsmanship by Leslie's, complementing bold styling and elegance. This premier jewelry collection features a variety of timeless, traditional, and fashion-forward trends in 14k gold, 10k gold, and sterling silver, with designs available in bracelets, bangles, pendants, necklaces, rings, earrings, charms, chains, and more.
Browse our Leslie's products View all

→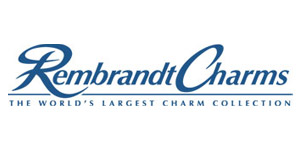 Rembrandt Charms
Rembrandt Charms is world-renowned for superb craftsmanship and a stunning collection featuring thousands of charm styles. Only Rembrandt has earned the title, The World's Largest Charm Collection by offering each charm style in five different precious metals: sterling silver, gold plate, 10k yellow gold, and 14k yellow and white gold. All Rembrandt products are backed by a Lifetime Warranty.